If you have questions on MEAN WELL's products, please read the FAQ first. If the listed answers still cannot solve your problems, please contract our local distributors , they should reply to you as soon as received your request.
ETS / Firmware
Q1
Knx vd file of MEANWELL KNX product
Ans
(.vd file) is ETS 3 or earlier version product application file.
Due to KNX association policy, now MEANWELL only can register and certify our product with ETS 5.
At this moment, we only provide ETS 5 product application file. (prod file)
You can download our product application file from our product website and ETS5 online catalog.

Q2
Abnormal message occurred while updating the product firmware
Ans
If an abnormal message similar to the following appears when updating the KNX product firmware, it may
be a transmission problem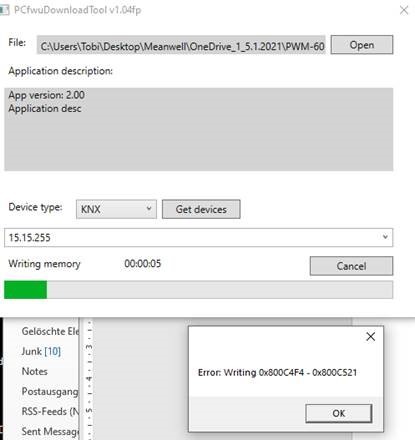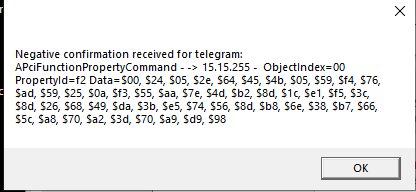 *Make sure the bus traffic is not busy during firmware updating.
*Make sure your USB interface or IP tunnel device do support long messages (telegram) otherwise the upgrade could fail and it is not possible to work with the old application database anymore.
Q3
How to use KNX device?
Ans
Part 1: You need to have KNX hardwares ready.
It depends on your application. Here is the basic and min. requirement:
Actuator: KAA-8R*1 (MEAN WELL model name)
Bus power supply: KNX-20E*1 (MEAN WELL model name)
USB interface: KSI-01U*1 (MEAN WELL model name)
Connect them with proper wiring and put the AC mains ON.
Part2:
Download and install ETS into the computer
You need to create an account at my.knx.org
Then follow the instruction below to download & install the ETS
https://support.knx.org/hc/en-us/articles/115002016885-Installing-ETS5
Import of KNX application database of product hardware into Catalogs. The easiest way is the download it via the Cloud( with cloud symbol) or download from MEAN WELL website.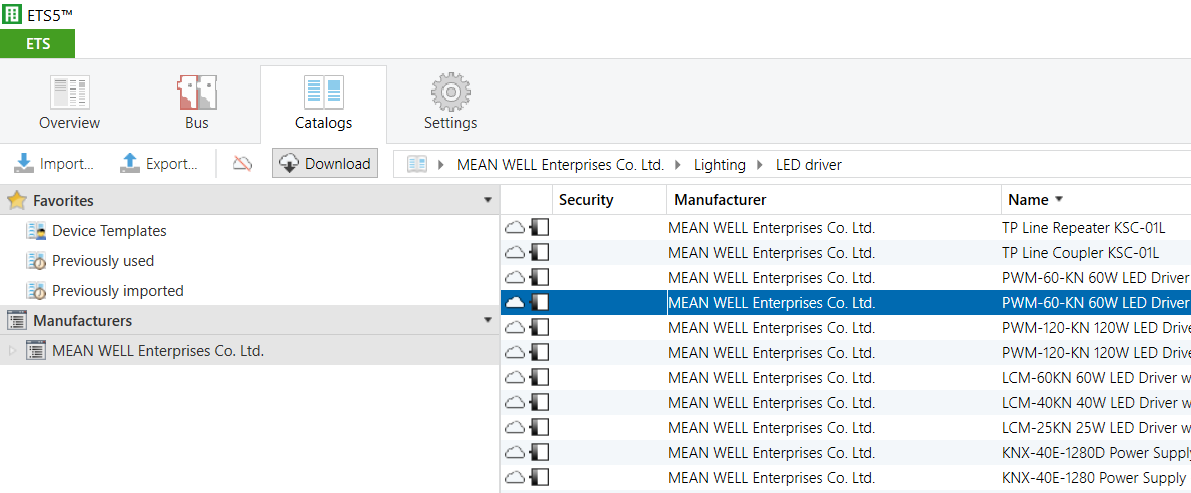 Creating a new (building) project in ETS
Creating an Installation
Adjusting Product Parameters
Downloading a Project into product hardware
Closing the ETS

For details, you can refer to the "ETS5 for Beginners" provided by KNX organization.
https://www.knx.org/wAssets/docs/downloads/Marketing/Flyers/ETS5-For-Beginners/ETS5-For-Beginners_en.pdf
Q4
Where to download application database *.knxprod in ETS
Ans
All application database file (*.knxprod) is on the ETS online catalog.

You may need to Update it if you never do it before as shown in below.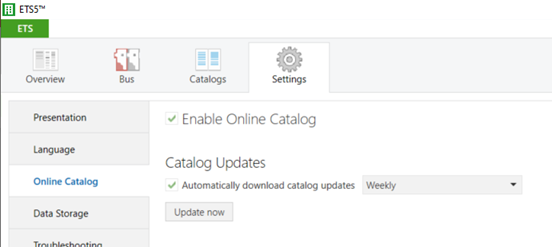 Or just go to product website and open the ETS Application Database in OTHERS shown in below:



https://building.meanwell.com/webapp/product/search.aspx?prod=KAA-8R


Or simply use the link below to download the file you need using link below
https://building.meanwell.com/Upload/PDF/KNX_Application%20Database.pdf

Q5
Error in ETS : PortADDR, has a wrong value
Ans
If ETS shows "The application program cannot be loaded into this device (a required property, eg. PortADDR, has a wrong value", it probably means the ETS application database does not match to the firmware version of deive being downloaded.

As result, the solution is:
1. To update the device firmware.
2. Use old version of application database. However it would require to contact manufacturer for it and old version may not support new functions or contains bugs.

How to update the device firmare?
Below is an example of LCM-KN firmware update steps:
You can find this file on each MEAN WELL KNX product website shown ETS Application Database in others as shown below.



Or just go to KNX mini website in the Downloads section.
https://building.meanwell.com/

Click on ETS Application Database to open PDF file then you can access to all KNX ETS file and log file where it shows you the history.
https://building.meanwell.com/Upload/PDF/KNX_Application%20Database.pdf
Click the log shown below then you can access to the LCM KN log file.




https://www.meanwell.com/upload/PDF/LCM-KN-log.pdf
Just follow the instruction to update the firmware.



Q6
Error in ETS : The product has a different hash than the existing product
Ans
If you cannot Import KNX product data base into a new project in ETS, what can you do?
Issue: If you received a pop-up error a message: The product has a different hash than the existing product. (as the picture below)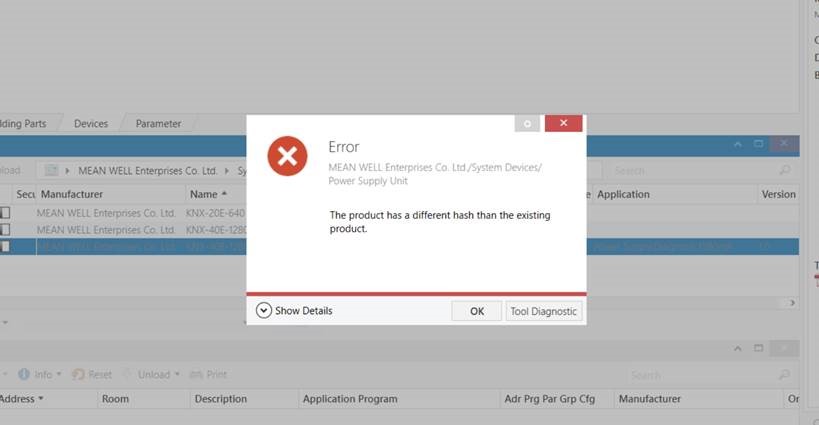 Here is the Solution:
Under Settings -> Troubleshooting -> Clear product store memory and execute, then you could import the product data base in the project